Hourly consulting is available for planning, analysis, modelling, optimisation, design, construction oversight, and monitoring services. Following are selected service offerings. Please contact us to request a quotation or tender.
1D and 2D hydraulic modelling
Dam break analysis
Sediment transport assessment
Bank erosion studies
Bridge and culvert modelling
Fish passage design
Hydraulic structure design
Hazard classification
Water temperature/water quality modelling
Floodplain risk assessments
Drainage design for development
Impact assessments
Monte Carlo analyses
Water Sensitive Urban Design
Rainfall-runoff analyses
Coastal design
CAD, GIS, and 3D civil design
Cost estimating, optimisation, and options assessments
Design verification or third party peer review services
Click here for hourly consulting fees, payment, and pricing options. Principal design and modelling services are provided by Krey Price, with additional CAD, GIS, modelling, and technical services provided by our associates. A cv detailing Krey's engineering, design, and consulting experience is available here.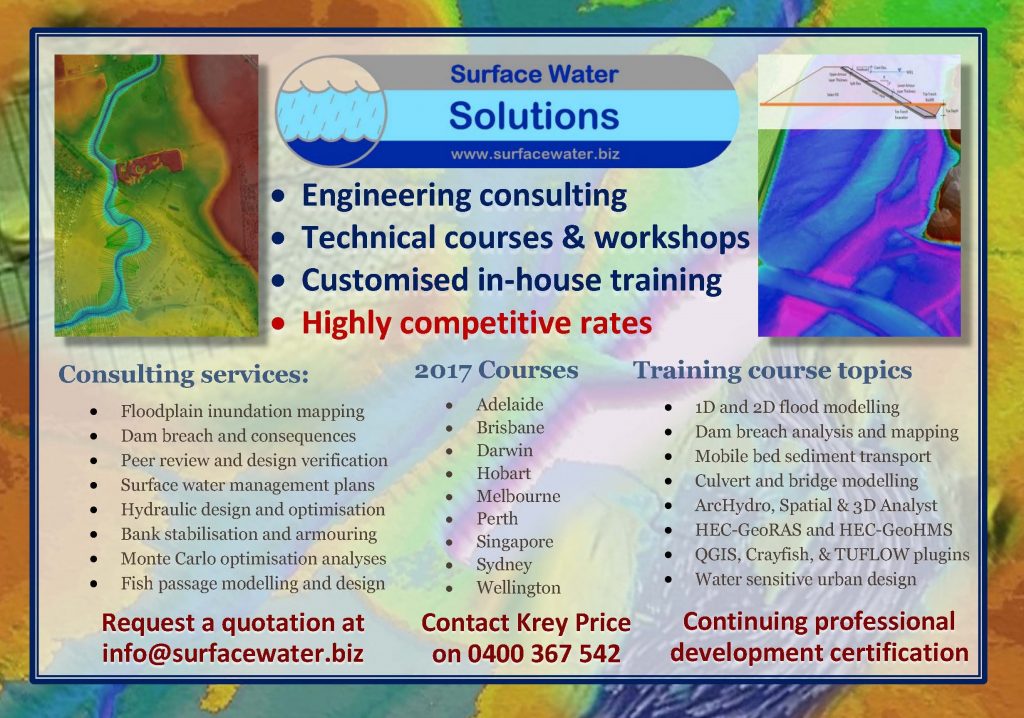 ISO compliance, public liability, and professional indemnity insurance certification is available on request.