Our courses are taught by highly experienced modellers, programmers, and instructors with extensive backgrounds in HEC and other hydrologic and hydraulic modelling software. We pride ourselves in being familiar with what is inside the "black  box" of any software we teach and we strive with each course to strike an optimal balance between practical applications and the underlying theoretical basis. For consulting services, please click here.
---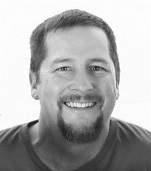 Krey Price spent 15 years as a consultant for the U.S. Army Corps of Engineers, including the modelling, design, construction, and inspection of levee systems, breakwaters, and dams. Since moving to Australia eight years ago, Krey has worked as an expert consultant for public and industrial clients across Australia, including the development of detailed hydrologic, hydraulic, water quality, and sediment transport models to simulate mine closure pit inflow scenarios and landform erosion over periods of up to 10,000 years. Krey has served as an invited keynote speaker at industry forums; he has presented research and findings at over thirty international water conferences and has authored or co-authored over fifty technical papers, including peer-reviewed papers on hydraulic structures, river sedimentation, dam breaching, and stormwater management techniques. Krey's early career included  programming, code-writing, and compiling sediment transport software to interface with HEC applications. Krey has developed hundreds of HEC-RAS models for worldwide applications and recently supervised a 6-month benchmarking study on over 200 model runs comparing HEC-RAS 5.0 to TUFLOW, applying both steady and unsteady flows in 1D, 2D, and coupled 1D/2D models.
---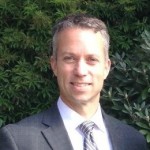 Chris Goodell of WEST Consultants served on the HEC-RAS development team for the U.S. Army Corps of Engineers Hydrologic Engineering Centre, where his responsibilities included code development and computer programming. Chris incorporated stable channel design and sediment transport capacity functionality into HEC-RAS and developed the graphical user interface for the Sediment Impact Assessment Model. Chris has served as a technical guidance specialist at HEC and provided HEC-RAS consultation and training around the world, including highly successful courses in Italy, South Africa, Brazil, England, and Spain. Chris has over twenty years of experience in river mechanics, sediment transport, hydraulic design, and computational hydraulic modelling. Chris earned his Master's Degree at the International Institute for Hydraulic Engineering in Delft, The Netherlands (UNESCO-IHE) and has actively taught HEC-RAS courses since 2001. He has completed numerous publications related to HEC-RAS, including the recent book "Breaking the HEC-RAS Code." Chris is also the author of the popular blog site "The RAS Solution." Chris taught our inaugural HEC-RAS 2D and dam break courses in Australia and New Zealand.
---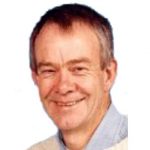 Dr. Robert Keller has over thirty years of experience in Civil Engineering Hydraulics. Currently a consulting engineer, he has over twenty years of experience in river engineering and hydraulic structures. He was previously an Associate Professor at Monash University where the department honoured Robert by naming its Hydraulics Facility after him. He has carried out many flood studies using the HEC-RAS program and has conducted many training courses in the use of HEC-RAS. Dr Keller's main areas of expertise are: Open channel flow, flood plain hydraulics, physical and numerical modelling, sediment transport, hydraulic structures, and urban hydraulics. Dr. Keller team teaches our courses with ICE WaRM affiliations.
---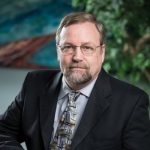 Mark Forest has over 34 years of experience in water resources engineering, specialising in flood control planning and design, floodplain management, rainfall/runoff modelling, hydraulic modelling, dam breach analysis, and alluvial fan modelling. He has extensive experience in a wide range of modelling programs, including the Corps of Engineers hydrologic and hydraulic modelling programs. Mark has also conducted numerous hydrologic and hydraulic modelling and floodplain management training courses, including HEC-RAS 2D analysis for individual clients and technical society conferences. He also has considerable experience in both the public and private sectors performing technical review of hydrologic/hydraulic reports and providing litigation support as an expert witness. As the global Practice Leader for Floodplain Management and Modelling, Mark is responsible for development of technical best practices and training in these disciplines, oversight of the Surface Water Modelling Practice Group and providing technical leadership and risk management. Mark taught our most recent Newcastle and Brisbane courses.
---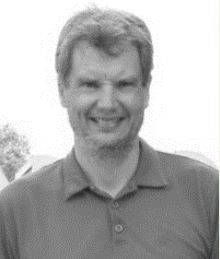 Dr. Steven Joynes is the former owner of Hydraulic Modelling Services Ltd. He focusses on hydrologic and hydraulic modelling with MIKE11, MIKE-FLOOD, HEC-HMS, and HEC-RAS and also trains other engineers and surveyors in hydraulic modelling tools and methodologies. Dr. Joynes has been summoned as an expert witness to the Environment Court and High Court to assist in the commissioners and judges decisions of a flooding nature. One case created case law on the liability of local councils on flood protection. Steven has been training New Zealand engineers with over 200 attendees of his modelling courses. Dr. Joynes has been effectively an independent consultant for 22 years. He has worked for a wide range of clients including local and regional government, many private developers and major consultancies. These have included Waikato Regional Council, Northland Regional Council, Napier District Council, Whangarei District Council, Rodney District Council and Hamilton City Council. Steven was the inaugural Chairman of the Special Interest Group for Modelling in Water New Zealand in 1999.
---